Are You A New Pool Owner? Here Are The Essentials You Need!
No matter how you look at it, a pool can bring joy to your life in more ways than one. Whether you wish to spend quality time with friends and family here or throw a party, a pool is a great conversation starter and designated fun area of the house.
Not only that, it can be the centrepiece of attention in your backyard and tie into the aesthetic of the whole backyard. But getting a pool installed or maintaining a pool for the first time is no easy task.
On top of that, you will have to be vigilant with the chemical balance of the pool. Constant days of rain or sunshine can change the pool chemistry, which can cause problems later on.
Five Must-Have Supplies For New Pool Owners
To keep your pool clean and clear, you will have to become an amateur potion master, to say the least. The correct concoction of various chemicals will give you a clear pool that is easy on the eyes and skin too. It is important that you know what you are doing, and if you don't, ask a professional to show you how it's done.
The main chemical you need is chlorine. It is a disinfecting agent that gets rid of the organic matter in the pool. It is also the reason for the fresh smell that comes from a pool. But too much or too little chlorine can cause a lot of problems down the road.
You can get chlorine in either granular form or as a liquid. Both are great but have their own pros and cons. In the case of granular chlorine, you will have to mix it in a bucket of water before using it.
Liquid chlorine comes in either a bucket or a barrel and is hard to store. You need a shady place far away from sunlight to store it. Exposure to sunlight weakens the efficacy of chlorine and can cause problems later on.
Along with chlorine, you will also need alkaline and calcium balancing agents. In most cases, you will not need algaecide, but if you see a green buildup in the pool, we recommend getting one.
There are signs that your chemicals are working, but if they are not working, the signs will not reveal themselves until much later. This is why it is important to have test strips available at your disposal. They not only tell you whether your chemicals are working or not but also give you an idea about the chemical balance in the pool.
You can measure free chlorine, chlorine levels, calcium levels, and hardness too, and pH is one important factor that you cannot overlook. Having both an acidic or basic pool will cause you irritation.
A basic pool will also eat away at the metals in and around the pool. The pH level is very delicate and can be disturbed by a number of things. If some days have been particularly windy, check the pH. If there have been rains recently, you need to check the pH. Even if it was more sunny than usual, you would have to check the pH level of your pool again.
One can buy these things at the nearest convenience or hardware store. If you live in an area where there are a lot of pools, these will be easier to find. Make sure you do these tests weekly for the best results.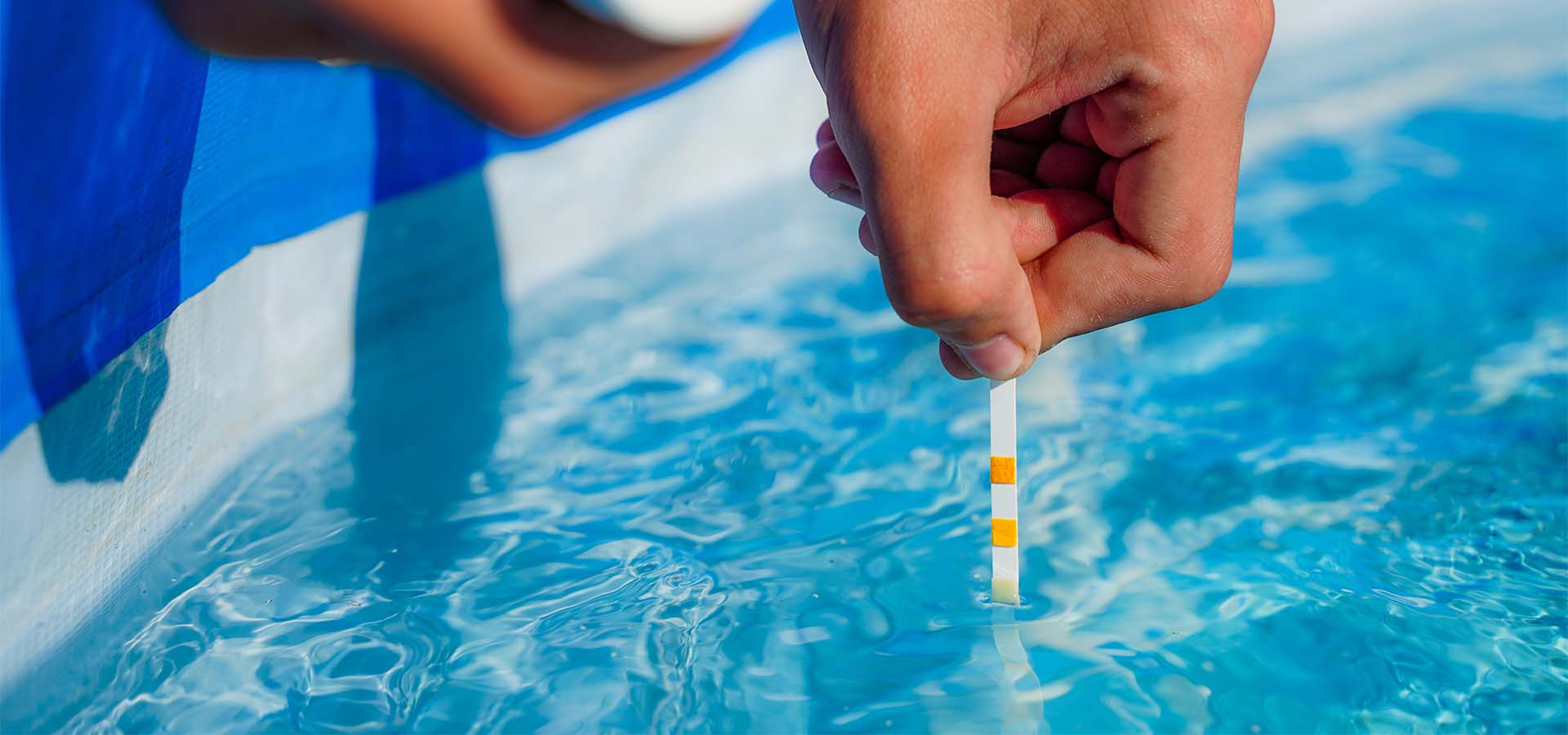 A vacuum is necessary for pool maintenance as it cleans the places that will be hard for you to reach. These automated robot cleaners are great, and all you need to do is connect them to a power source and leave them to clean.
They not only clean the floor of the pool but can also clean up the walls and steps. They make your pool owning experience a breeze, and you can easily sit back and relax while the robot cleaner does its job.
You should clean your pool at least once or twice a month so that it lasts long. These vacuums are great time savers and make it easier to get a spotless pool in a matter of a few hours.
A pool cover collects debris like dust, leaves, and insects that enter the pool when it is not in use. Also, the fact that they help you maintain the chemical balance of your pool is an added bonus.
They are vital for maintaining balance as they avoid evaporation. As the top layer of water evaporates, the water content in the pool decreases, thus upsetting the chemical balance of the pool itself. The pool cover also helps when there are constant rains or windy situations.
As the top layer does not evaporate or no more water is added to the pool, the chemical balance remains safe. If you have toddlers or pets, then a hardcover is a must. When you cover your pool with a hardcover, you can easily use that area for other activities too. Make sure you know the weight limits of the hardcover before you stand on it.
A leaf rake or a pool skimmer is a must-have for anyone getting a pool. Constantly keeping the filtration system running can rack up your electricity bill. Not only that, it is extremely wasteful too. A pool skimmer lets you get all the debris that you might have gotten into the pool during the day.
It lessens the load on the filters and also helps you have a healthy pool. If a lot of debris collects in the pool, the chemical balance can go askew very easily. This is the reason why a pool skimmer is a must for new pool owners.
At the end of the day, your pool will last a long time if you take care of it. The love and care you show to your pool will be reciprocated to you in the long run. Contact us for the best pool and pool equipment deals in the area. We will be more than happy to help you have a great pool-owning experience.