Ocean Reef Pools Mackay
Servicing Mackay, Airlie Beach, Whitsundays and surrounding areas.
Mackay Authorised Dealer
Unit 1, 1-15 Centurion Drive
Paget, QLD 4740
Australia's Favourite Pool Company
Why you Should Choose Us!
Are you looking for a high-quality fibreglass pool but not sure where to go or who to speak to? Speak to one of our friendly team here at Barrier Reef Pools Mackay!
We are an award-winning family-owned company with over 30 years of experience in the pool building industry.  We have been awarded the Australian standards 5 tick certification and are proud to say we are the only fibreglass pool manufacturer to be awarded this certification.  It is safe to say you will be getting nothing less than top quality when choosing a Barrier Reef Pool.
Our beautiful range will leave you spoilt for choice. Some of our range includes plunge pools, Spas, Slimline Pools, Family Pools and so much more.
If you are wanting to transform your backyard then give us a call today!
Enhancing your outdoor oasis in Mackay becomes even more appealing with the addition of a fibreglass pool. Fibreglass pools offer numerous advantages, including durability, low maintenance, energy efficiency, and design versatility. In this article, we will explore why investing in a fibreglass pool is a wise choice for Mackay residents, highlighting the unique benefits it brings to your home and lifestyle.
Durability and Longevity:
Mackay's tropical climate, with its warm temperatures and occasional extreme weather events, requires a pool that can withstand the elements. Fibreglass pools are renowned for their exceptional durability, making them an ideal choice for regions with varying weather conditions. The strong and flexible nature of fibreglass enables it to resist cracks or leaks, ensuring your pool remains intact and withstands the test of time.
Low Maintenance:
Maintaining a pool can be a time-consuming and labor-intensive task. Fortunately, fibreglass pools require less maintenance compared to other pool types. The smooth and non-porous surface of fibreglass inhibits algae and bacteria growth, significantly reducing the need for extensive cleaning and chemical treatments. With reduced maintenance demands, you can spend more time enjoying your pool and less time on its upkeep.
Energy Efficiency:
In Mackay's warm tropical climate, energy efficiency is an important consideration when choosing a pool. Fibreglass pools offer excellent insulation properties, helping to retain heat and keep the water warmer for longer periods. This reduces the need for excessive heating, resulting in significant energy savings over time. Additionally, the quick installation process of fibreglass pools minimizes disruption to your backyard and reduces construction-related energy consumption.
Design Versatility:
Every homeowner has unique preferences and aspirations when it comes to pool design. Fibreglass pools provide a wide range of shapes, sizes, and finishes, allowing you to select a design that perfectly complements your backyard aesthetics. Whether you desire a classic geometric shape, a freeform design, or a lap pool, fibreglass pools can be customized to suit your specific requirements. Various color options and built-in features, such as waterfalls or spa jets, further enhance the pool's visual appeal and functionality.
Quick Installation:
The installation process of a fibreglass pool is swift and efficient. Once the site is prepared, the prefabricated fibreglass pool shell is delivered and set into place, significantly reducing construction time compared to other pool types. This quick installation allows you to start enjoying your pool and the tropical lifestyle of Mackay sooner. You can relax, cool off, and create lasting memories with family and friends in your own backyard oasis.
Investing in a fibreglass pool for your Mackay home offers numerous benefits, including durability, low maintenance, energy efficiency, design versatility, and quick installation. With its ability to withstand the demands of the tropical climate, a fibreglass pool provides a long-lasting and enjoyable addition to your outdoor space. So, dive into the opportunity and create a stunning retreat where you can relax, rejuvenate, and make lasting memories with family and friends in beautiful Mackay.
Fibreglass Swimming Pools Mackay
Billabong
Plunge Slimline
10 Reasons Why Barrier Reef Pools Are Mackay's Favourite Pool Company
People's choice award voted Barrier Reef Pools best Fibreglass Pool in Australia (SPASA). Choose your dream swimming pool from Australia's largest range, Barrier Reef Pools have won over 100 SPASA awards from 2009-2020.​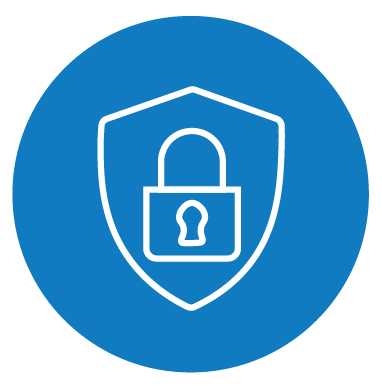 Barrier Reef Pools offer Australia's most comprehensive customer focused warranty. Lifetime Structural, Lifetime Internal and Lifetime Paving Warranty all fully transferable.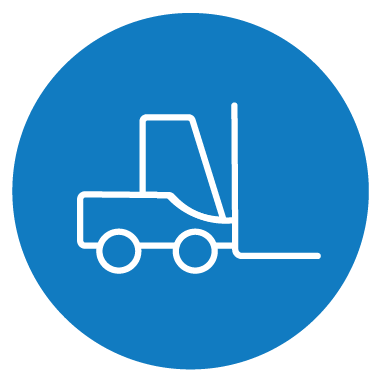 Barrier Reef Pools can be installed in only 7-10 days, and then you can be in your own pool. Barrier Reef Pools are installed by our own highly trained Pool Builders. All Barrier Reef Pools are steel and concrete reinforced for superior strength. Backed by a Lifetime paving guarantee.
For over three decades, Barrier Reef Pools has been at the forefront of manufacturing Australia's most beloved pools. With our state-of-the-art manufacturing facilities, we have established ourselves as the premier Fibreglass Swimming Pool manufacturer in the country.
Barrier Reef Pools employs an 8 stage quality control process to ensure the highest qualify Fibreglass Swimming Pools in Australia. We pride ourselves on quality and workmanship giving our valued customers peace of mind knowing they are buying Australia's best and highest quality Fibreglass Swimming Pools.
Advanced pool colour technology with a lifetime interior surface guarantee. Our superior 7 layer Fade Resistant and Anti-Microbial construction includes interior surface finish, anti-corrosion barrier, chemical resistant layer, kevlar, structural layer, reinforcement layer and outer sealer coat.
Barrier Reef Pools have invested decades into the design and construction of our extensive pool range becoming Australia's only Fibreglass Pool Manufacturer to be awarded the Australian Standards 5 tick certified product award.
Discover the vast and impressive range of pools offered by Barrier Reef Pools, boasting one of the largest selections in Australia. From various shapes, sizes, and designs to stunningly vibrant colors and captivating shimmer effects, our pool collection is sure to captivate your imagination.
Safety & Maintenance
Barrier Reef Pools are low maintenance and safety features include a step-ledge around each pool, smooth non-abrasive surfaces with no sharp edges and non-skid on the step-entry and floors.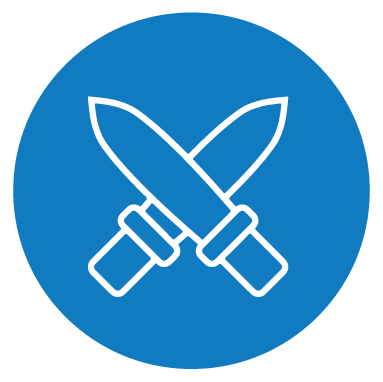 Anti-Microbial Pool Protection
At Barrier Reef Pools, every swimming pool is meticulously constructed with Anti-Microbial Polycor 943 Gelcoat Protection. This advanced feature is specifically designed to safeguard your family against harmful bacteria, ensuring a safe and hygienic swimming experience.
What Our Happy Pool Owners Are Saying