Lifetime Guarantee
Structural - Internal - Osmosis
Choose From
Australia's Largest Range of Fibreglass Pools
People's Choice Award Voted
Best fibreglass pool in Australia (SPASA)
Advanced Pool Colour Technology
Lifetime Interior Surface Guarantee
Featured Brooklyn Range
View The Stunning Brooklyn Range
World Class Pools
Manufactured By World Leaders
Choose from Australia's largest range of fibreglass pools
Billabong
Plunge Slimline
Welcome to barrier
reef

pools
Made In Australia For Over 30 Years
Barrier Reef Pools is the Largest Manufacturer of Fibreglass Swimming Pools in Australia. A Barrier Reef fibreglass pool is available in a range of shapes, sizes, designs and colours to meet all of your swimming pool needs. We boast a number of safety features in our pools including; a step ledge around the entire pool, smooth non-abrasive surfaces with no sharp edges and a non-skid base on the step entry and floor. With no hassle and an easy installation, our fibreglass pools can be completed in 7-10 days, leaving you to enjoy the pleasure and fun of owning your own pool. The benefits of a fibreglass pool are endless.
Barrier Reef Pools is a Family Owned and operated business that prides itself on building only the highest quality inground fibreglass swimming pools. With Pool Builders all over Australia, we have been operating our business for over 30 years. Here at Barrier Reef Pools, 70% of our work comes through customer referrals, which shows that we only build the highest quality swimming pools and that our team treats all our customers with exceptional customer service.
From 2009-2020 we have received 124 awards from SPASA. This alone clearly shows that we are a leader when it comes to the swimming pool industry. Barrier Reef Pools has one of the greatest ranges of inground fibreglass pools here in Australia. No matter how big or small the job may be we always put in 110% and go above and beyond to ensure we build and install our pools to the highest quality and workmanship which is what we believe sets us apart from the rest. All our employees have had extensive training by our company so you can rest assured you are only dealing with well trained and experienced pool builders. Barrier Reef Pools Perth opens new Manufacturing plant in Perth.
Request Your
FREE

Quote Today
Australia's Favourite barrier
reef

pools
Australian Standards 5 Tick Certified
Barrier Reef Pools has invested many years into the design and construction of our extensive pool range.
We are the only fibreglass pool manufacturer to be awarded the Australian Standards 5 tick certified product award. This shows that when you purchase a Barrier Reef fibreglass pool for your home you are getting the best quality pool available in Australia. We pride ourselves in our quality and workmanship providing all our customers with the best available fibreglass pool.
10 Reasons Why Barrier Reef Pools Are Australia's Favorite Pool Company!
People's choice award voted Barrier Reef Pools best Fibreglass Pool in Australia (SPASA). Choose your dream swimming pool from Australia's largest range, Barrier Reef Pools have won over 100 SPASA awards from 2009-2020.​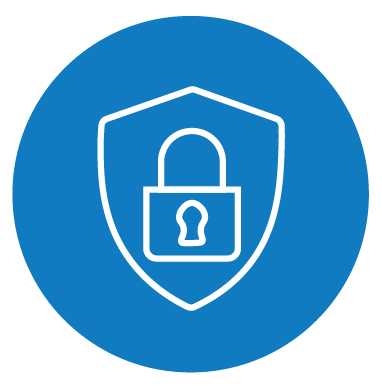 Barrier Reef Pools offer Australia's most comprehensive customer focused warranty. Lifetime Structural, Lifetime Internal and Lifetime Paving Warranty all fully transferable.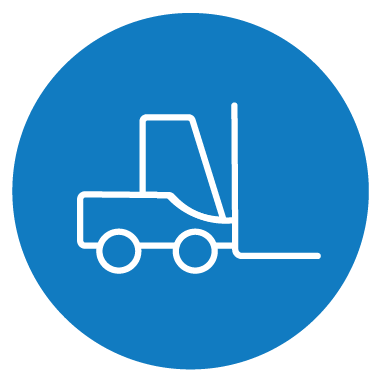 Barrier Reef Pools can be installed in only 7-10 days, and then you can be in your own pool. Barrier Reef Pools are installed by our own highly trained Pool Builders. All Barrier Reef Pools are steel and concrete reinforced for superior strength. Backed by a Lifetime paving guarantee.
For over three decades, Barrier Reef Pools has been at the forefront of manufacturing Australia's most beloved pools. With our state-of-the-art manufacturing facilities, we have established ourselves as the premier Fibreglass Swimming Pool manufacturer in the country.
Barrier Reef Pools employs an 8 stage quality control process to ensure the highest qualify Fibreglass Swimming Pools in Australia. We pride ourselves on quality and workmanship giving our valued customers peace of mind knowing they are buying Australia's best and highest quality Fibreglass Swimming Pools.
Advanced pool colour technology with a lifetime interior surface guarantee. Our superior 7 layer Fade Resistant and Anti-Microbial construction includes interior surface finish, anti-corrosion barrier, chemical resistant layer, kevlar, structural layer, reinforcement layer and outer sealer coat.
Barrier Reef Pools have invested decades into the design and construction of our extensive pool range becoming Australia's only Fibreglass Pool Manufacturer to be awarded the Australian Standards 5 tick certified product award.
Discover the vast and impressive range of pools offered by Barrier Reef Pools, boasting one of the largest selections in Australia. From various shapes, sizes, and designs to stunningly vibrant colors and captivating shimmer effects, our pool collection is sure to captivate your imagination.
Safety & Maintenance
Barrier Reef Pools are low maintenance and safety features include a step-ledge around each pool, smooth non-abrasive surfaces with no sharp edges and non-skid on the step-entry and floors.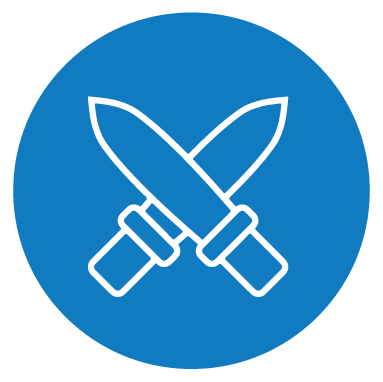 Anti-Microbial Pool Protection
At Barrier Reef Pools, every swimming pool is meticulously constructed with Anti-Microbial Polycor 943 Gelcoat Protection. This advanced feature is specifically designed to safeguard your family against harmful bacteria, ensuring a safe and hygienic swimming experience.
What Our Happy Pool Owners Are Saying
How Much Do Fibreglass Pools Cost?
There are many factors to consider when it comes to the cost of a fibreglass pool including the size of the pool, layout, are there any trees that need to be removed, are there any fees for council permits etc? The best way to find out how much a Fibreglass Pool will cost, is to have one of our expert Pool Builders provide you with a free quote.
Why Choose A Fibreglass Pool?
Choosing a fibreglass pool has a range of advantages but one of the most popular reasons is how quick it takes to install. Generally speaking, it takes around 2-4 weeks to complete an install whereas a concrete pool takes anywhere from 3-6 months. Other advantages of choosing a fibreglass pool include its smooth surface, flexibility on whether you want salt or chlorine, durability, simplicity, and affordability.
What Is A Fibreglass Pool?
A fibreglass swimming pool is a type of swimming pool made from fibreglass and is constructed from a mould in a factory. Because fibreglass pools are made from moulds this can limit choices for size and shape compared to concrete.
How Are Fibreglass Pools Made?
Fibreglass pools are constructed from a mould in a factory. There is a 10 point process when it comes to manufacturing: Gel coat, vinyl ester resin, polyester resin, woven roving, structural honeycomb, final layer, curing, pool mould removal, excess fibreglass trimming and finally the quality assurance check.
Which Is Better Concrete or Fibreglass?
Concrete used to be the "go-to" option when it comes to purchasing an inground swimming pool. Now fibreglass is far more popular due to its shorter construction times and lower costs with product and installation. Fibreglass pools are affordable with fast installation and are durable. Concrete, on the other hand, is a lot more expensive, installation can take up to 6 months and being concrete it is possible to crack during earth movements.
How Long Does A Fibreglass Pool Last?
Fibreglass pools have become the preferred choice by pool owners not only for their beautiful aesthetic and quick installation but because they are so durable and long lasting. Lasting more than 30 years, even longer than their concrete counterparts. Barrier Reef Pools all exceed Australian and world-wide standard for thickness, and all of our fibreglass pools can flex to accommodate most earth movement and save your pool from cracking.
How Long Does It Take To Install A Fibreglass Pool?
Generally speaking, it takes anywhere from 7 days to 3 weeks to install a fibreglass swimming pool. With everything going smoothly a fibreglass pool can be installed very quickly but depending on the individual circumstances times can vary. It's important to understand that during the installation process unexpected things could appear such as a lengthy permit approval, bad weather or the site itself could show some surprises when digging.
Our Latest News Headlines